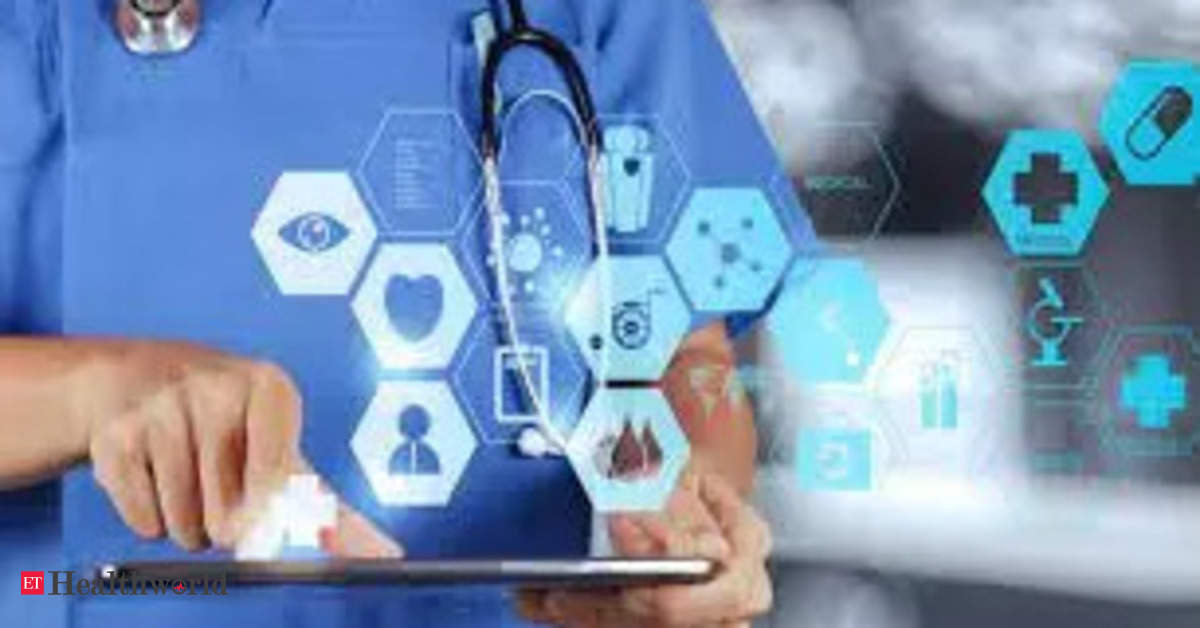 Technology is making healthcare affordable and accessible, Health News, ET HealthWorld
By Anurag Khosla
Technological acceleration is the pace of technological change that drives efficiency and operates on price points – the affordability factor.
Over the past decade and a half, technology has rebuilt and evolved to help people in myriad ways to go about their daily lives. Healthcare, empowered by technology and the data revolution, has literally placed itself in the hands of citizens across the world and in India. The health technology revolution is driven by the constant improvement of products and services that help people explore and easily access better health care. The mobile phone, once a luxury, has become a portable guide to health technology application services – greatly boosted due to the coronavirus pandemic.
From the search for the right doctor, from video consultation to teleconsultation, through the electronic management of medical/health records, the management of prescriptions (filling of drugs) and the delivery of drugs have passed the nascent stage in metropolises and large cities allowing easy access to health care for their population and primary caregivers. Affordable health care enabled by technology is of tremendous importance not only for developing countries and economies, but also for developed countries where cost and reach of rural segments are a major concern. To reach rural cores, the main characteristics to exploit are simplification, mobility and technological automation. Providing patients in rural areas with surgical and post-operative care is the way forward to make affordable healthcare accessible to everyone. Another good example of mobile health care is a twin bus unit recreating a hospital on the bus with a diagnostic center, all services and a pharmacy on the premises of a public school for days, dates and locations specific.
Leveraging telemedicine is a crucial factor for both private and government setups. Non-judgmental diagnosis, ease of access and affordability are the paramount features that must be campaigned to maximize accessibility to affordable health care in non-urban and rural areas. Telemedicine and telehealth services are safe, convenient, and beneficial for people of all genders, ages, caregivers, and those with limited physical mobility. Awareness campaigns around telemedicine and telehealth can spread the conveniences and effectiveness of these services with the added convenience of zero-travel time, zero-transportation costs, and negligible waiting time to access care. affordable healthcare diagnosing acute to chronic illnesses.
Health tech companies are contributing exponentially by providing simplified miniatures of gadgets for personal and household use. Ranging from blood glucose machine, blood pressure monitors, oximeters, portable oxygen concentrators and canisters. Wearable Gadgets – is the other segment making a foray into healthcare products with immense success and adoption. Some of them are fitness trackers, smart health watches (to monitor heart rhythms, send SOS in case of irregular or rapid heart rate) now also providing a movement disorder API to help manage the disease Parkinson's disease, wearable ECG monitors, as well as fabric chest straps for heart rate monitoring. , and built-in GPS shoes to name a few. Brands that offer wearable diagnostic kits and apps for guided examination with/without a healthcare provider are on the rise.
A few factors that need to be regulated are the provision of standardized health care in public hospitals, clinical integration of modern and alternative medicine, price regulation of pharmaceutical companies, health camps and sanitation in rural pockets , as well as concentrated efforts to notify and educate government health plans. and low cost insurance for the BPL segment.
We are witnessing an evolving technology-driven healthcare system that offers a range of service offerings that make healthcare affordable and simultaneously close accessibility gaps between locations and segments. We can assume that under the aegis of a public-private partnership and a technology-enabled healthcare framework, affordable and accessible healthcare for all will become a basic right for the foreseeable future.
By Anurag Khosla, CEO, vHealth by Aetna.
(DISCLAIMER: The views expressed are solely those of the author and ETHealthworld does not necessarily endorse them. ETHealthworld.com shall not be liable for any damage caused to any person/organization directly or indirectly.)