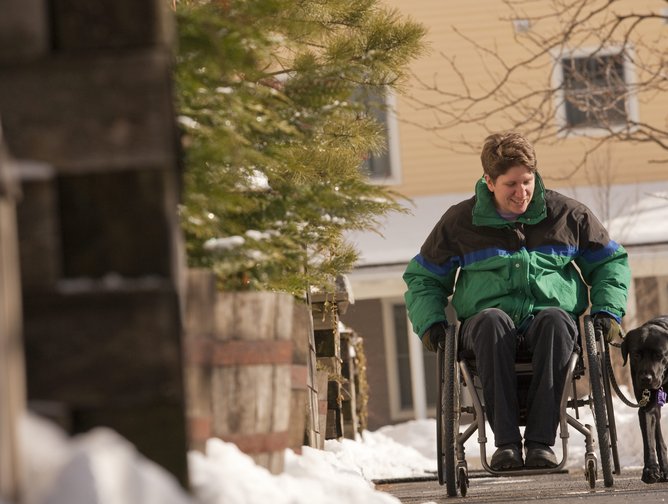 smartpatient's new healthcare app for multiple sclerosis
Worldwide, 2.8 million people live with multiple sclerosis (MS), a neurological disease that damages the nervous system and can devastate a patient's quality of life.
digital technology company smart patient is here to change that. This week, smartpatient announced the arrival of "MyTherapy for MS".
smartpatient's 'MyTherapy' is a popular medication management app, and 'MyTherapy for MS' now offers free content specifically for people with multiple sclerosis, helping them to safely treat themselves. For MS patients, taking the right medications correctly can slow the progression of the disease, which helps patients maintain the best possible quality of life, for longer.
The symptoms of multiple sclerosis are both invisible and visible, impacting the independence and quality of life of MS patients. Symptoms include:
Fatigue, numbness and tingling in the limbs
Muscle weakness and dizziness
Sexual dysfunction
Cognitive and emotional impairment
Walking problems and spasms
Vision problems
Bladder and bowel dysfunction
As a daily companion, the "MyTherapy for MS" app can simplify everyday life with MS and help users cooperate with their doctors and manage the correct use of medications. The app can also help patients document their lives, provide reminders for doctor appointments, help prepare for consultations, and facilitate doctor-patient discussion. Patients can also easily reach specially trained pharmaceutical advisors via an in-app expert hotline. With all the new hurdles caused by MS, the smartpatient app can make everyday life easier.
smartpatient is proud of the "MyTherapy" app, which ranks among the best health apps with an average rating of 4.7 stars on Google Play.
"Adherence to treatment is not a given, even in MS," says Sebastien Gaede, CEO of smartpatient. "With MyTherapy for MS, we can help patients and their doctors understand if a particular drug is working for the patient. It creates acceptance. With the support of daily dose reminders, we thus address two major reasons for so-called non-adherence – which in MS can mean faster disease progression.
"Many manufacturers have now learned that user acceptance is the most important success factor for patient applications. With our modular approach, manufacturers not only benefit from the medication management experience we have gained over 9 years and with millions of users, but they also benefit from our MS-specific layer of support and the ability to tailor the experience to the people their product has been prescribed to," said Gaede .