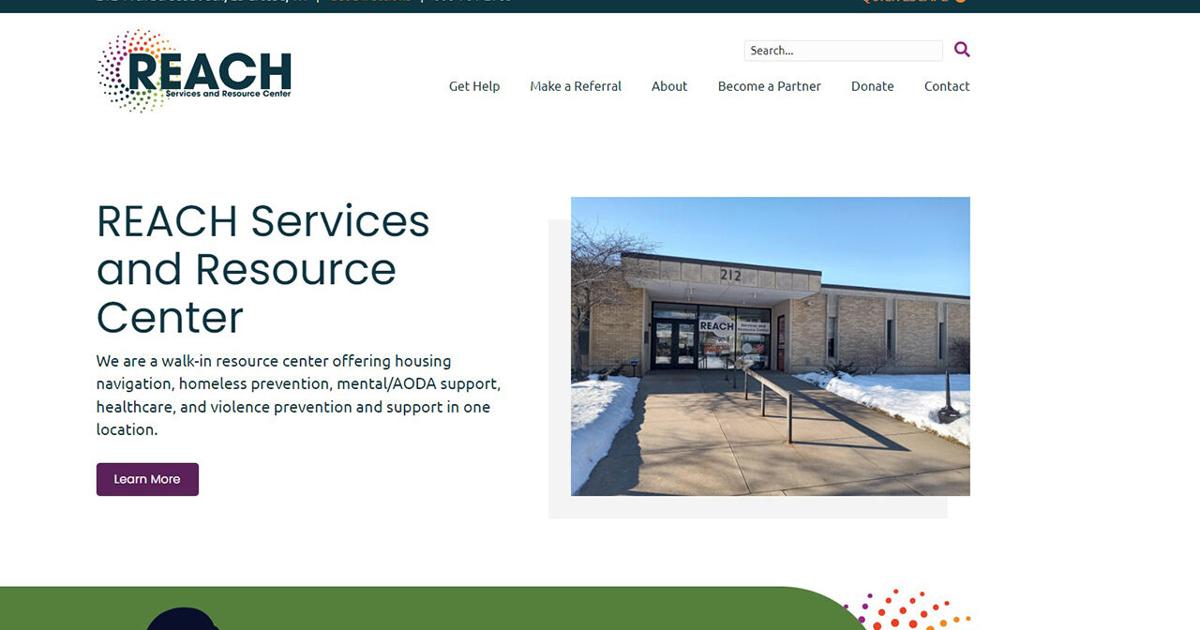 REACH Center Launches New Website | Best Stories
LA CROSSE, Wis. (WXOW) — The REACH Center coalition and several nonprofit organizations are rolling out a new website for the walk-in resource center.
The construction site is www.reachcenterlacrosse.org.
The center has partnered with groups such as Catholic Charities, Couleecap, Independent Living Resources, New Horizons, Salvation Army and YWCA La Crosse to provide the services and the new website.
People visiting the site can find out more about the services offered at the center, such as housing assistance for people facing homelessness, eviction or foreclosure; mental and physical health care, access to a food pantry, and communication support such as obtaining telephone or Internet services.
The site also has a section for people wishing to volunteer or donate to the center.
"The site is designed to be easy to use and comprehensive, just like the REACH Center itself," said Loretta LaPoint, Director of the REACH Resource Center. "In addition to listing programs and services, users can learn more about homelessness, register to volunteer, view upcoming events and ask questions."
LaPoint also said that although the website allows people to request appointments, the center is available without an appointment.
The REACH Center, located at 212 11th Street South in La Crosse, is open Monday through Thursday from 8 a.m. to 4 p.m. and Friday from 8 a.m. to 2:30 p.m.