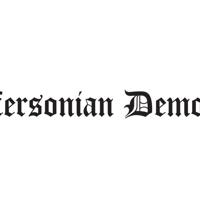 Jefferson Co. Broadband Services Study Available on County Website | News
BROOKVILLE — The Jefferson County Broadband Study survey is now available on the county's website for residents to complete for future planning.
This survey is an integral part of the planning study conducted by Mission Critical Partners, LLC in Port Matilda. This study is being conducted in anticipation of future projects using state grants for broadband improvement.
"The federal government has literally made billions of dollars available to help bridge the digital divide across the county, especially in rural, unserved and underserved areas," said Scott Neal of Mission Critical Partners.
The survey is now available on the county's website, www.jeffersoncountypa.com along with instructions for those wishing to participate in the conference calls.
All residents, business operators, educational institutions, health care providers and any other stakeholders are encouraged to access and respond to the survey.
"I think this is something that's a driver for economic development, as well as a county initiative that we're all working on together," said Jamie Lefever of the Jefferson County Department of Economic Development.
Commissioner Herb Bullers also said a letter has been sent to all municipalities and townships to be addressed at their meetings.
The survey link will redirect users to the Google Form survey, which will take approximately 10-15 minutes to complete. The survey will ask questions about why people use the internet, if they run a business using the internet, and the quality of the internet.
Those unable to access the county's website, there will be two scheduled group conference calls with Mission Critical Partners.
The first conference call took place on February 8 and the second will take place on February 22 from 6 to 7 p.m. The number to call is 814-380-9900, passcode 18505#.